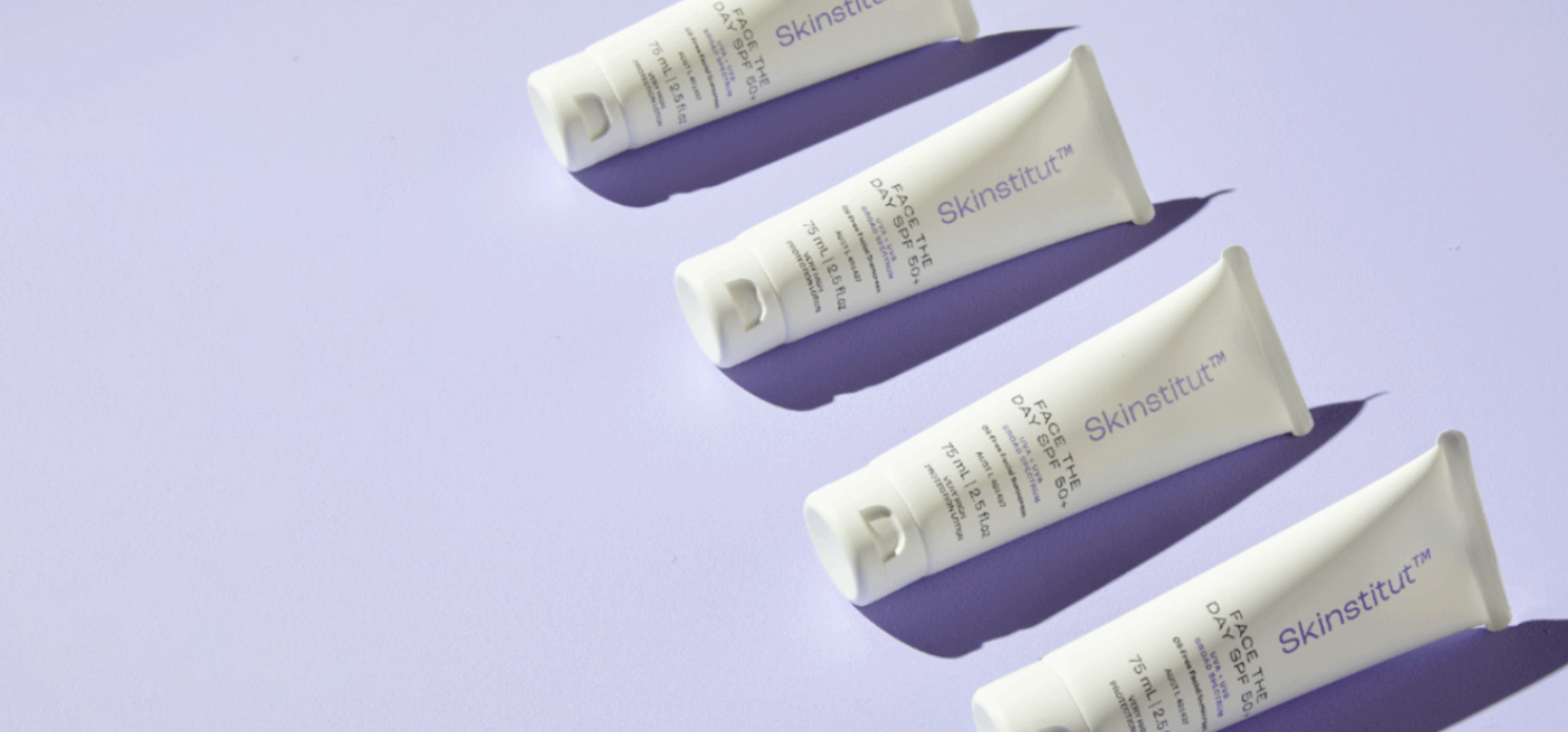 KEY INGREDIENTS
Tinosorb M & S: Tinosorb M & S are extremely sophisticated and work as a chemical UV filter that reflects, scatters, and absorbs UV rays. Bonus points as they rarely cause irritation, making Face the Day the new go-to for sensitive skin types.
Key Ingredients
Tapioca Starch: Not a fan of that sunscreen feeling? Face the Day SPF50+ formula contains tapioca starch that gives you a matte finish and is completely oil-free, so you get a high level of protection without 'that' feeling.
Key Ingredients
Humectants Hexanediol + Butylene Glycol: These ingredients hold water to the skin, which means you get ample protection with the added bonus of instant hydration.
Skinstitut Face The Day SPF 50+ Very High Protection Lotion. ALWAYS READ THE LABEL AND FOLLOW THE DIRECTIONS FOR USE. Avoid prolonged exposure in the sun. Wear protective clothing, hats and eyewear when exposed to the sun.